Senior UI Engineer - US
JOB SUMMARY
Remote type: Onsite
Locations: US-Irvine
Time type: Full time
Job requisition id: R101890
Work Mode: Onsite
About Tencent
Tencent is a world-leading internet and technology company that develops innovative products and services to improve the quality of life of people around the world.
Founded in 1998 with its headquarters in Shenzhen, China, Tencent's guiding principle is to use technology for good. Our communication and social services connect more than one billion people around the world, helping them to keep in touch with friends and family, access transportation, pay for daily necessities, and even be entertained.
Tencent also publishes some of the world's most popular video games and other high-quality digital content, enriching interactive entertainment experiences for people around the globe.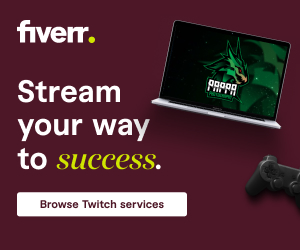 Tencent also offers a range of services such as cloud computing, advertising, FinTech, and other enterprise services to support our clients' digital transformation and business growth.
Tencent has been listed on the Stock Exchange of Hong Kong since 2004.
Responsibilities:
LightSpeed LA is seeking for a talented and enthusiastic senior UI engineer to join our new studio in sunny Irvine California. The ideal candidate will have a strong passion for games and solving ambitious technical and creative problems. Join us and help build a team and culture of mutual respect and passion that pushes boundaries while having lots of fun!
● Design, implement, and support quality UI systems that integrate elegantly with the game code
● Work closely with artists to establish the overall vision for the game UI
● Collaborate directly and proactively with engineers, designers, artists, and QA to explore and identify needs and opportunities
● Cultivate strong cross-disciplinary working relationships based on honesty and transparency
● Author lean, high-performance, maintainable code
● Actively profile and optimize the UI codebase
● Participate in the testing and documentation of game systems and tools
● Mentor, develop, and learn from colleagues
● Help build and maintain an open and energetic team culture
Requirements:
● Passion for game look and feel
● Enthusiasm for creating fun and engaging gameplay through iteration and innovation
● 3+ years of professional game programming experience, 5+ for senior role
● Experience building UI for PC and console games
● Expert in C++, debugging, and a proficiency in 3D math
● Enjoy working closely with creative and technical team members
● Strong written and verbal communication skills
● Value lean, simple, efficient, well-tested code
Preferred:
● Experience working with AAA engines
● Experience with game console hardware
Location State(s)
California
Job Salary
The base pay range for this position in the state(s) above is $120,000 to $220,000 per year. Actual pay is based on market location and may vary depending on job-related knowledge, skills, and experience. A sign on payment, relocation package, and restricted stock units may be provided as part of the compensation package, as well as other medical, financial, and/or other benefits, dependent on the specific position offered.