Senior Director, SAP Audit and Compliance Management - USA
JOB SUMMARY
Location: Cincinnati, Ohio, United States of America
Category: Information Technology
Job Id: R000088795
Job Type: Full time
Job Segmentation: Executives
About Procter & Gamble
Our brands are trusted in millions of living rooms, kitchens, laundry rooms, and bathrooms—and have been passed down from generation to generation. We are the people behind the brands you trust, and we're committed to making peoples' lives better in small but meaningful ways, every day.
As P&G grows, we stay grounded in our purpose, values, and principles and a deep-rooted understanding between each other and our company that being our best and doing our best—for the people who buy our products, for one another, and for the world around us—will lead to mutual success.
Job Description
The Senior Director of SAP Audit and Compliance Management will oversee our SAP systems' second line of defense activities, ensuring compliance, risk management, control effectiveness, and serves as governing body roles define the roles and responsibilities of this key stakeholder.
Your expertise will be crucial in maintaining the integrity of our SAP landscape and supporting the organization's overall risk management framework. The Second Line of Defense oversees, assesses, and manages risk and compliance activities, Develops and deploys the Risk and Compliance Management framework, and serves this role as an expert in the SAP risk and compliance domain.
The senior director's role will ensure that the frameworks are always up-to-date, new threats are continuously included, and the approaches are understood and applied consistently.
Key Responsibilities
● Risk Management:
- Lead the development, implementation, and continuous improvement of SAP risk management strategies and frameworks.
- Identify and assess risks associated with SAP processes, applications, and data, collaborating with relevant stakeholders to prioritize risk mitigation efforts.
● Compliance and Governance:
- Establish and enforce compliance with relevant industry standards, regulations, and internal policies related to SAP systems.
- Work closely with internal audit teams to ensure SAP-related audits are conducted effectively and timely, addressing any findings or deficiencies.
● Controls Development and Monitoring:
- Design and implement robust control frameworks for SAP processes, collaborating with process owners and IT teams to ensure controls are practical and effective.
- Develop key performance indicators (KPIs) and metrics to monitor control effectiveness and promptly address deviations.
● Incident Response and Issue Management:
- Develop and maintain incident response plans for SAP systems, ensuring the organization is prepared to address potential security breaches or operational disruptions.
- Lead investigations into SAP-related incidents, coordinating with IT security teams, internal audit, and legal departments as necessary.
● Stakeholder Collaboration:
- Foster strong working relationships with various stakeholders, including IT, finance, legal, compliance, and external auditors, to align SAP second line of defense activities with broader organizational objectives.
● Team Leadership:
- Build and lead a high-performing team responsible for SAP risk management, controls, and compliance activities.
- Provide guidance, mentorship, and professional development opportunities to team members.
● Reporting and Communication:
Prepare regular reports for executive leadership and relevant committees, providing insights into SAP risk and control status, emerging issues, and recommended actions.
Job Qualifications
Expected
● Bachelor's degree in business, Information Systems, or a related field; master's degree preferred.
● Extensive experience (10+ years) in Audit, risk management, internal controls, compliance, or a related field, focusing on SAP systems.
● Extensive and broad-based experience and expertise with all stacks of SAP infrastructure and Application stack with demonstrated understanding of SAP Security, Risk, and compliance control within a large and diverse enterprise environment or business community.
● Strong understanding of SAP processes, modules, and configurations, including ECC, S/4HANA, BTP, SAP Platform Basis, Integration, OS, and related technologies.
● Identifying key risks and controls, knowledge of Sarbanes Oxley readiness controls optimization, and configuring controls around security, business process, and within the GRC modules.
● Relevant certifications such as Certified Information Systems Auditor (CISA), Certified Information Systems Security Professional (CISSP), or equivalent are a plus.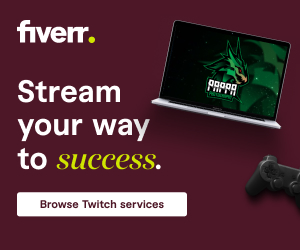 ● Experience in working with regulatory requirements and industry standards (e.g., SOX, GDPR) about SAP systems.
Leading teams to generate a vision, establish direction and motivate members, create an atmosphere of trust, leverage diverse views, coach staff, and encourage improvement and innovation. Prior success in roles managing in a professional services firm or large enterprise as a consultant, auditor or business process specialist is preferred
We offer:
● Fortune 50-sized projects and access to world leading IT partners and technologies from day one
● Mentoring programs, training and corporate support for certifications
● Opportunity to change role every few years to be in the best place for you and best for P&G
● P&G Vibrant Living programs (<- include relevant offers based on location e.g. Health coach, fitness center, etc ->)
● Competitive starting salary and benefits program (private health care, P&G stock, saving plans)
● Regular salary increases and possible promotions - in line with your results and performance.
IT at P&G:
Information Technology at Procter & Gamble is where business, innovation and technology integrate to create a competitive advantage for P&G. Our mission is clear - we deliver IT to help P&G win with consumers. As a P&G IT professional your expertise will be applied to diverse business problems delivering innovative, business models and capabilities built with technology.
Whether your role is to create an IT innovation strategy for a business, protect our critical information systems and assets, or build a completely new way of operating, your technical knowledge will be recognized and rewarded. Your career in IT at P&G will build you through growing your technical, leadership, and influence skills; expand your perspective via experiences across multiple businesses; and cultivate depth of expertise in areas like Engineering, Analytics, Product Management, Security, etc.,
What we offer is an exciting and diverse set of opportunities to solve problems that come with being one of the largest consumer goods companies in the world. You have many interests, and our scale enables you to explore these interests and apply your problem-solving skills. 
All qualified applicants will receive consideration for employment without regard to race, color, religion, sex, national origin, protected veteran status, disability status, age, sexual orientation, gender identity and expression, marital status, citizenship, HIV/AIDS status or any other legally protected factor.
Immigration sponsorship is not available for this role. As a general matter, Procter & Gamble does not sponsor candidates for nonimmigrant visas or permanent residency.
However, Procter & Gamble may make exceptions on a discretionary basis. Any exceptions would be based on the Company's specific business needs at the time and place of recruitment as well as the particular qualifications of the individual.
Procter & Gamble participates in e-verify as required by law.
Qualified individuals will not be disadvantaged based on being unemployed