Regional Senior Program Manager, Service Model Transition Manager
JOB SUMMARY
Date posted: Sep 05, 2023
Job number: 1614295
Work site: Up to 100% work from home
Travel: 0-25 %
Role type: People Manager
Profession: Data Center
Discipline: Data Center Operations Management
Employment type: Full-Time
Job Description
Overview
In alignment with our Microsoft values, we are committed to cultivating an inclusive work environment for all employees to positively impact our culture every day and we need you as a Regional Senior Program Manager, Service Model Transition Manager.
Microsoft's Cloud Operations & Innovation (CO+I) is the engine that powers our cloud services. As a CO+I Regional Senior Program Manager, Service Model Transition Manager you will perform a key role in delivering the core infrastructure and foundational technologies for Microsoft's online services including Bing, Office 365, Xbox, OneDrive, and the Microsoft Azure platform.
You will oversee the transition of vendor-supported datacenter equipment to a Microsoft-supported model. You will work across all Datacenter Operations horizontal team (deployment, break/fix, decommission) as well as outside organizations within CO+I to develop a holistic integrated support roadmap to ensure operational success.
As a group, CO+I is focused on the personal and professional development for all employees and offers trainings and growth opportunities including Career Rotation Programs, Diversity & Inclusion trainings and events, and professional certifications.
Our infrastructure is comprised of a large global portfolio of more than 200 data centers in 32 countries and millions of servers. Our foundation is built upon and managed by a team of subject matter experts working to support services for more than 1 billion customers and 20 million businesses in over 90 countries worldwide.
Microsoft's mission is to empower every person and every organization on the planet to achieve more. As employees we come together with a growth mindset, innovate to empower others, and collaborate to realize our shared goals. Each day we build on our values of respect, integrity, and accountability to create a culture of inclusion where everyone can thrive at work and beyond.
Qualifications
Required Qualifications:
> High School Diploma or equivalent AND 5+ years' experience of mission-critical service management (e.g., providing IT services, manufacturing, warehouse, retail, military, or managing physical operations in an IT and/or critical environment infrastructure).
> 3+ years' experience in leading a diverse, technical team.
Other Requirements:
Ability to meet Microsoft, customer and/or government security screening requirements are required for this role. These requirements include, but are not limited to the following specialized security screenings:
> Microsoft Cloud Background Check: This position will be required to pass the Microsoft Cloud background check upon hire/transfer and every two years thereafter.
Preferred Qualifications:
> Experience with Datcenter Operations
> 3+ years' experience in Program and Project management in large complex, cross-functional organizations.
> Bachelor's Degree in Engineering, Information Technology, Computer Science, or equivalent work experience.
> Experience building large and geographically dispersed infrastructure supporting business critical services.
> Experience in creating road maps for large projects to gain efficiency and proven experience in delivering to road map capabilities.
> Knowledge of TCP/IP, LAN/WAN, MPLS, Routing, Switching, DWDM, and SONET Data Communications Network
> Previous experience with MS Cloud Services and Platforms (e.g., Windows Azure, Office 365, Excel Pivot tables, etc.)
> Experience with reporting and data analysis systems & platforms (e.g., Performance BI)
> Ability to collaborate, openly communicate, present, and negotiate effectively across groups of various levels and disciplines, such as senior company leaders, engineers, suppliers, partners, government entities, technicians, customers, etc.
Job Salary
Data Center Operations Management M5 - The typical base pay range for this role across the U.S. is USD $125,400 - $224,500 per year. There is a different range applicable to specific work locations, within the San Francisco Bay area and New York City metropolitan area, and the base pay range for this role in those locations is USD $166,000 - $249,000 per year.
Certain roles may be eligible for benefits and other compensation. Find additional benefits and pay information here: https://careers.microsoft.com/us/en/us-corporate-pay
Responsibilities
> Provide oversight into the headcount growth for specified high-powered hardware deployments.
> Working with the Datacenter Operations Break/Fix team, develop and implement strategies for sourcing the skill sets and training required to execute tasks in support of High-Performance Computing (HPC) cluster operations.
> Actively work with Datacenter Infrastructure Services on the roadmap for HPC deployments now requiring direct Microsoft Support.
> Have a working understanding of Vendor-support model contracts and requirements as they relate to the eventual transition to a Microsoft-supported model.
> Provide leadership and direction in establishing transition and change management roadmaps, staffing efficiencies, process improvements, and governance for DC Operations strategy that will support our current and future growth.
> Manage the portfolio of vendor to full-time employee staffing model projects for the regional field operations organization.
> Work with our financial partners on the growth budget that drives operational expenditure (OPEX) and capitalized expenditure (CAPEX) requirements to support a variety of tasks associated with the Microsoft support of HPC platforms.
> Collaborate with partners to assess long range plans, determine capacity, and resource plans for both project delivery and ongoing operational support.
> Support a strategic vision and implementation plan for regional data center operations that will position the organization for future capacity and growth.
> Drive service delivery excellence through benchmarking across industry best practices.
> Foster an understanding of the various stakeholders, their interests and needs to ensure the teams can sustain and embrace the changes through clear communications, engagement, and appropriate governance throughout the implementation of the various operational excellence programs.
> Learn, Live and coach the One Microsoft culture and values. Lead through change by bringing clarity, generating energy, and delivering success.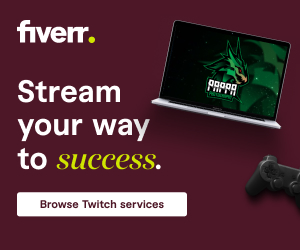 Benefits
Benefits/perks listed below may vary depending on the nature of your employment with Microsoft and the country where you work.
> Industry leading healthcare
> Educational resources
> Discounts on products and services
> Savings and investments
> Maternity and paternity leave
> Generous time away
> Giving programs
> Opportunities to network and connect
About the Company
Microsoft is an equal opportunity employer. All qualified applicants will receive consideration for employment without regard to age, ancestry, citizenship, color, family or medical care leave, gender identity or expression, genetic information, immigration status, marital status, medical condition, national origin, physical or mental disability, political affiliation, protected veteran or military status, race, ethnicity, religion, sex (including pregnancy), sexual orientation, or any other characteristic protected by applicable local laws, regulations and ordinances. If you need assistance and/or a reasonable accommodation due to a disability during the application process,